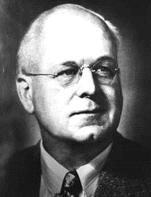 Alpha Phi Omega is a co-ed service fraternity founded on the values of developing leadership, promoting friendship, and providing service. We seek to provide volunteer service within four areas: service to the community, service to the campus, service to the fraternity, and service to the nation as participating citizens.
The Fraternity was founded on December 16, 1925 at Lafayette College in Easton, Pennsylvania, by Frank Reed Horton and 13 other students who were former Boy Scouts. Their hope was to assemble college students in a national service fraternity in the fellowship of principles derived from the Scout Oath and Scout Law of the Boy Scouts of America.
Alpha Phi Omega is the largest fraternity on college campuses in the United States. From its initial founding in 1925, APO has grown to have 711 chapters, 350 of which are currently active, and boasts a current active membership of approximately 17,000 with over 300,000 alumni.